"Is their any point in hiring a proofreader? Surely there a waste of money." << It is very easy to make errors likes this when you're busy focusing on the story!
"Cant I just read it myself?" << No! If you proofread your own work, you risk missing these things. There are a lot of harsh reviews out there because of bad grammar.
"Why should I I hire you?" << You should hire me because you do not want to let these silly mistakes get published.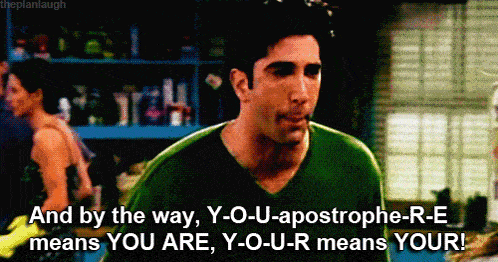 Services
As an indie author myself, I know only too well the cost of publishing a book, which is why I offer a budget service for other indie authors. I will proofread your work at £3.00 per 1000 words rounded up (eg, 45,200 words rounded up to 46,000)
Fiction only
I primarily check spelling, grammar and punctuation.
I will also look at storyline/structure errors, repetition and make suggestions.
Payment
10% deposit required.
Payments accepted via BACS or PayPal. The final fee must be paid upon completion of work.
At no extra cost, I will also write a review for the work submitted on Goodreads and my own review page 🙂
Request
Please get in touch with your request by emailing me at debbieioannaauthor@gmail.com
Write 'proofread request' as the subject and then tell me about your work (genre/wordcount/deadlines etc).
I will get back to you as soon as possible.