'You must start a newsletter! You must start a newsletter!'
That is something I hear a lot in the indie author world. Some authors I know do them weekly… but I don't think I have enough interesting antics to justify a weekly newsletter, ha! But something I might try and do is post a monthly blog of what I am up to. How would that sound? I'll tell you about my current projects, places I go, people I meet, and maybe a general rant (and maybe a bit of gossip…)
W.I.P
You will know that I am working on the sequel to 'Blind Date'. I know, finally! Although time is limited, I am trying my best. Fingers crossed for a summer 2020 release. Current word count is 23,157. I need to try and double that. Now I've told you the exact word count, when I do my next 'Debbie's Antics' post, you'll know just how much I have managed to get done lol. No pressure…
'Abberton House'
There may be some news regarding 'Abberton House'… I won't say what just yet. I would like to keep you on your toes a little longer… hehe fingers crossed I have more to say on the subject next month.
Morley Indie Lit Fest
So yesterday, 5th October 2019, I attended the Morley Indie Lit Fest for the first time.
It was fairly quiet however I had a few sales to make it worth it and met some fantastic people whilst there. Sometimes, these events are all about networking and the sales are a bonus.
Studying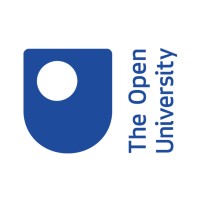 I am now starting my fifth year of study with The Open University. This module is Creative Writing, so it might come in handy. As exciting as it sounds, it is going to limit my time further. I've not even started the work yet. I was going to start it this evening, but then came up with the idea of writing a newsletter… you'll find that I am superb at procrastinating. I will do my best though. I tend to work better when I am close to a deadline.
Books I have read
I have just finished Louise Jensen's 'The Surrogate' and wow, what a read. I immediately downloaded her latest book, 'The Family'. I know, I've just mentioned above about my limited time. I hope I can find the time to read for fun in between reading module books. Not to mention I started reading 'Crazy Rich Asians' as soon as I'd finished… what am I like?
Other news
I have launched a competition on my Facebook page (www.facebook.com/debbieioannaauthor) to win a signed copy of 'Abberton House' in the spirit of Halloween (*insert ghostly wooing sounds here). Head over there now to enter. This ends on the 20th October where I will pick a winner out of a hat! (or a bag, because, I don't own a hat…)
I've just returned from a week away in Centreparcs with my husband and 2 year old daughter. It rained a lot, which doesn't really matter there, however I did manage to get myself lost trying to find our lodge! I shouldn't be trusted to go anywhere alone, haha!
I'll call it a night for now. My computer tells me it is 7.30pm, which is an outright lie, as the computer time is never right. It's actually 8.30pm and too late to be productive now so I'll carry on watching Call The Midwife on Netflix. It is Sunday night after all 🙂 Monday is for work, Sunday is for chilling. Goodniiiiiight! Xx